---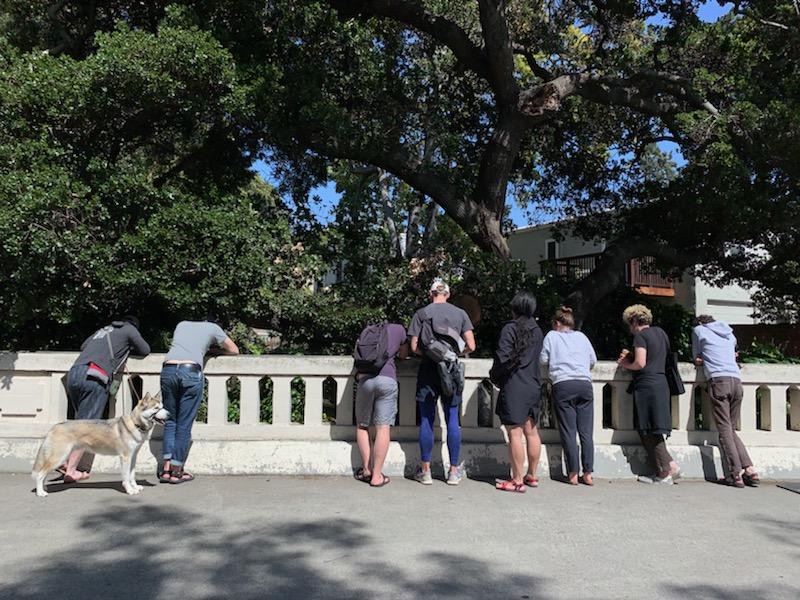 Lukas Winkler-Prins, one of the foremost experts on water we know, wanted to take everyone on a creek walk to follow the Codornices Creek through all the urban and suburban sprawl of Berkeley. we offered to host and help!
something that is surprising to many non-water experts is how creeks persist despite the multitudes of human interventions. the workshop began with the inquiry, "what does water mean to you?"
after the initial conversation, the group then proceeded with some water play activities, featuring a hand mitt hose attachment and water balloons. then the walk to follow Codornices Creek commenced, concluding at Live Oak Park followed by some pizza.
WORKSHOP LEADER: Lukas Winkler-Prins

COLLABORATORS: Kendal Kulley, John Slye, Helen Ip